Hello!
I tried to reproject a subset of a Level 2 S3 image to UTM, the reprojection works but the pixel values seemed to change.
This is the original subset image in RGB.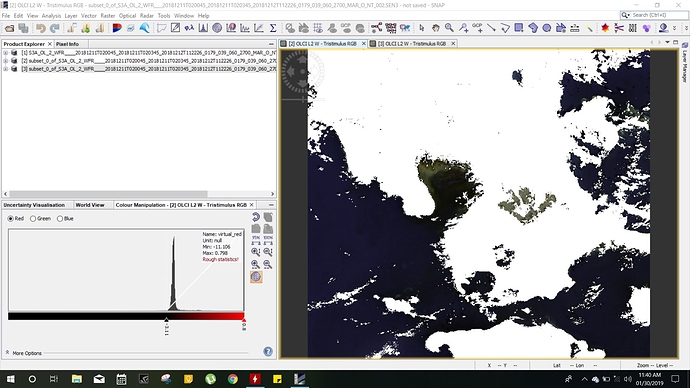 And this is after the reprojection in RGB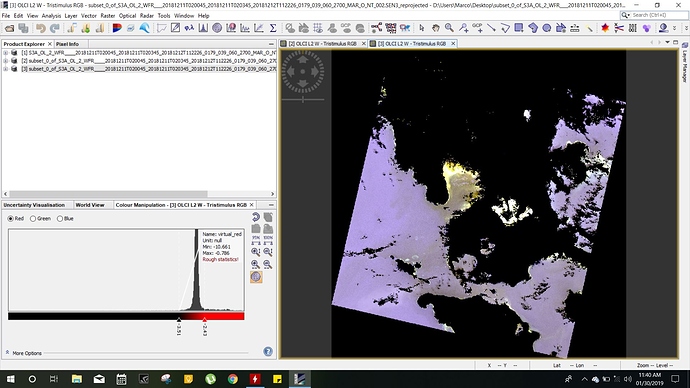 .
How can I reproject the image without changing the pixel values?
Thank you.
Marco.