Hi, I have several S2L2A files I want to mosaic.
For that, I want to first resample each of them to a pixel resolution of 20m. These files have 12 bands with different resolutions (when I look at the metadata — spectral information I see that some bands have 20m, others 10m and others 60m resolution).
As I want all of them with a final resolution of 20m, I use the resampling tool choosing the following options: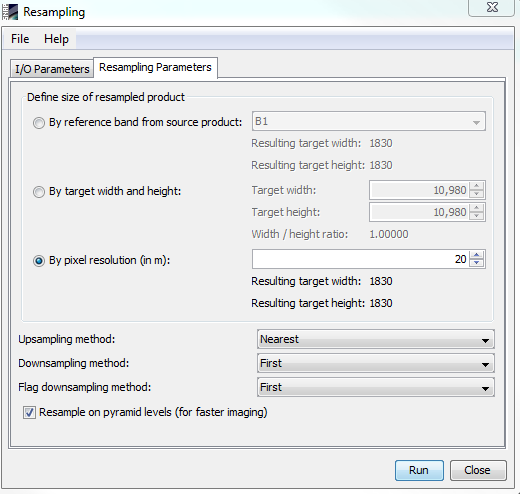 After this process, if I open the Spectral information List of my target product, and I find out that the resolution for each band is not 20m but the one they had previous to the resampling.
Here is my question:
Should I ignore this fact and assume the bands of the target product are now 20m resolution? or am I missing something to do a propper resampling?
Thank you