Hi
I'm trying to apply an orbit file to 2 sentinel-1 images, but everytime I want to run the tool using Sentinel Precise, I get this error: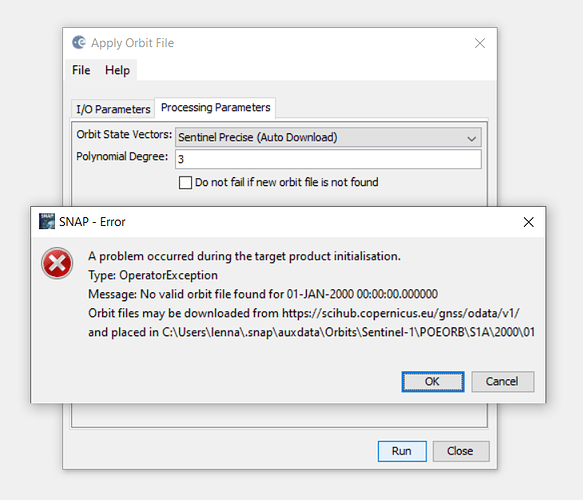 When I try to use Sentinel Restituted, I get this error: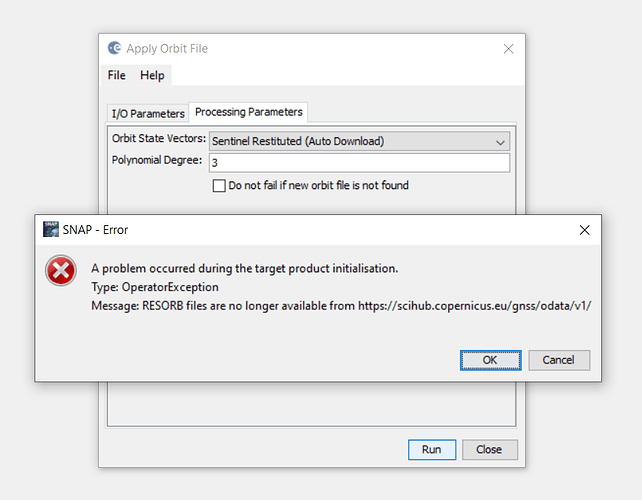 So far my internet search hasn't yielded any results and I seem to be unable to login to the website mentioned on the error messages. I have an account on Scihub, but the login doesn't work on that link.
Can someone help me solve this problem? Or point me in a direction that can lead to a solution?
Thanks in advance!