Hi,
I am working on Land use land cover classification in SNAP using Random forest Classifier. Satellite image: Sentinel 2
Projection: WGS 1984
Eventhough I received the following error "Bound must be positive". The projection regarding the sentinel 2 image geocoding images before and after projection were attached below.
Please help me in this regard.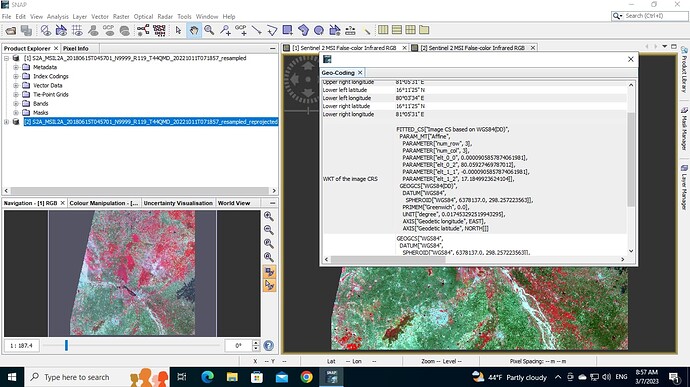 Many Thanks
Hari