Dear all,
I plan to random forest classification over Tandem-X data by SNAP software.
First of all, I applied 'Grey level Co-occurence matrix' on Tandem-x backscatter image and I got results in 'contrast', 'dissinitarity', 'Homogenetory' and so on. You can see my steps in below.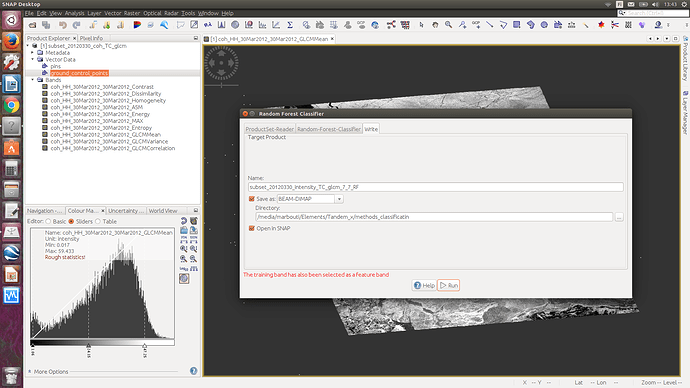 But after it, I plan to apply different classifications methods especially random forest on my result from 'Grey level Co-occurence matrix' in SNAP but I do not know how should I start?!
Would you please explain what is the meaning by options in below box? What is difference between training band and feature band? What should I put there?
I did not find any example about this.