Hello
I'm trying to calculate Coherence. In the first step I use S-1 Slice Assembly Tools following this video Sentinel -1 coherence estimation in SNAP - YouTube but this error occurs: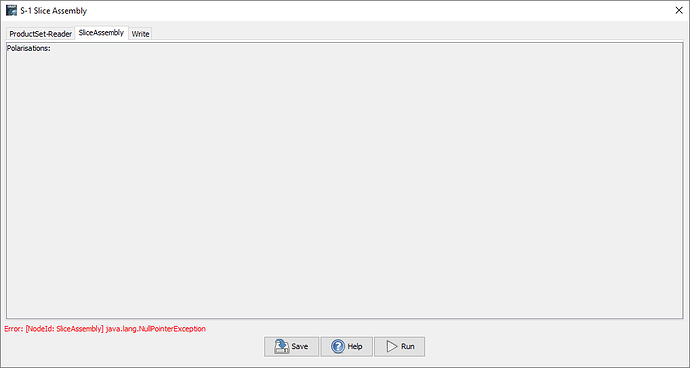 I have updated all plugins using:
snap64 --nosplash --nogui --modules --update-all
in SNAP Command Line.
Any idea what could be wrong?