Good morning,
after last snap update my process chain stops to work.
The error appears in form of this message, after each attempt to read(?) a single input L1C file:
[NodeId: ReadOp@sourceProduct] /cleo06/storage/data/ESA/temp/snap/s2tbx/l1c-reader/8.0.5/fd096d7154c6cb3febb56f704b3702ac/aux_ecmwft
/cleo03/storage/data/ESA/S2A/L1C/2021/12/S2A_MSIL1C_20211225T103441_N0301_R108_T32TMR_20211225T123453.SAFE/GRANULE/L1C_T32TMR_A033996_20211225T103440/MTD_TL.xml
more detailed log file attached.
error_stack.log (4.9 KB)
The sequence of operation is (as far as I know, read is integrated in)resample-idepix-convert
the xml/properties file involved are:
resample_s2.xml (569 Bytes)
convert.xml (524 Bytes)
ide_pix.xml (916 Bytes)
ide_pix.properties (262 Bytes)
convert.properties (83 Bytes)
version of snap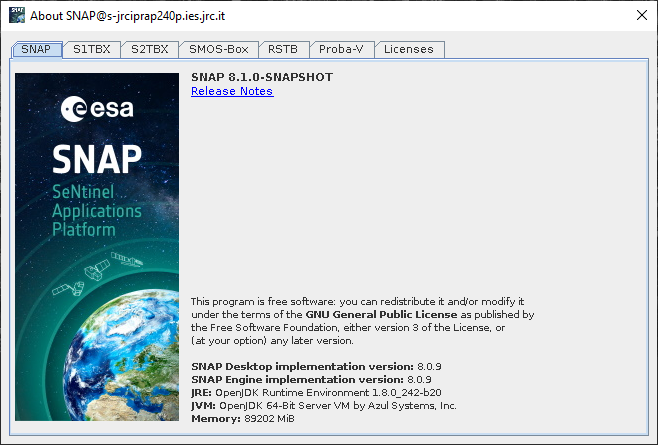 Please let me know if you need more information. Thanks in advance for any hint/suggestion
Have a nice day, Mirko.