Hi,
After following the installation instructions, in the https://www.youtube.com/watch?v=ryGROtiHPYI video, and despite the conda and L2A_Process --help commands executing without error. The tool will not run when trying to process an image. The same error is encountered in the command window and through SNAP: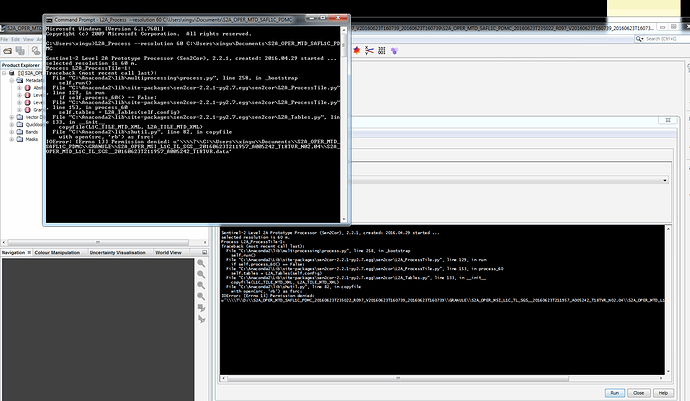 I have tried using the default folder name, a shorter folder name, putting the file in D:, putting the file in a sub-folder on C:, but always the same error comes up.
Any ideas would be greatly appreciated!
Margaret