Hello all,
I have an issue installing Sen2cor through Anaconda. Everything went well with no single error until this very last step: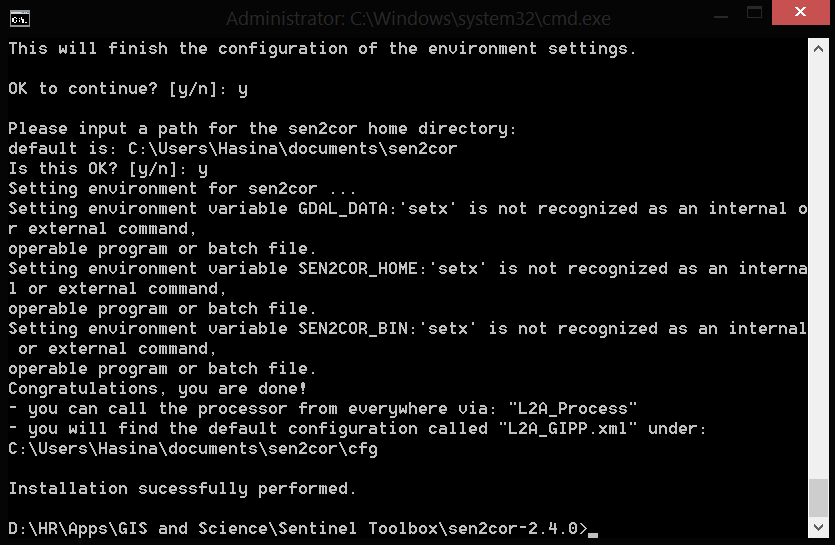 The version I am trying to install is Sen2cor 2.4.0 with Anaconda2 5.0.0 (Conda 4.3.27)
My SNAP version is 5 with latest update.
My system is Windows 8.1 64bit.
Edit : or could it be because my anaconda is not in C but in ProgramData? (I kept the default setting throughout install process though)


If anyone can point me to the possible solution to this, or how to set these variables manually
I have also tried the standalone installer before but failed to make it work. I tried the GUI workflow.
Thank you very much,
Hasina