Hi!
I think that you are not using the right version: in version 6 we have added some parameters to the sen2cor plugin interface and it should look like the image below: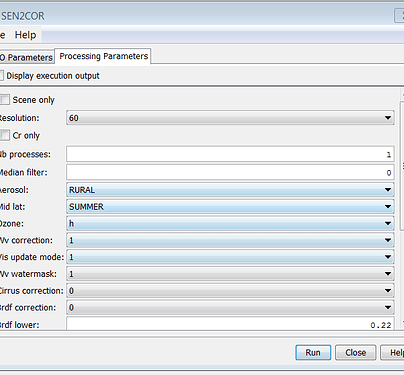 Please, check the version or try to install again version 6. Then, you have to install the sen2cor plugin (Tools->Plugins->Available plugins…). Then, I suggest you install the sen2cor stand-alone directly from the plugin: Tools->Manage External Tools-> sen2cor -> edit -> Bundled binaries -> Download and Install now
Thank you very much for your respond @obarrilero and @ABraun but still after following the process it does not work, is now showing me another problem as shown below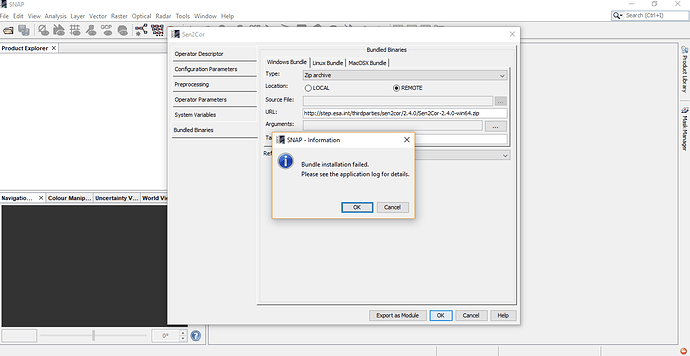 yes i did as you said, but still not working
Hi,
could you please upload the log file for analysing the problem?
Perhaps it is a connection problem. Are you using a proxy?