Running the sen2cor thematic land processing tool from the SNAP plugin menu one of the options is to set the resolution. Having set the resolution to 10m as in the screenshot below:
the output (when viewd as an RGB image) proves not to be 10m resolution. On the left is the original RGB image (10m) and the 'output' RGB image on the right. Although the resolution was set to 10m this output appears to be at 60m resolution: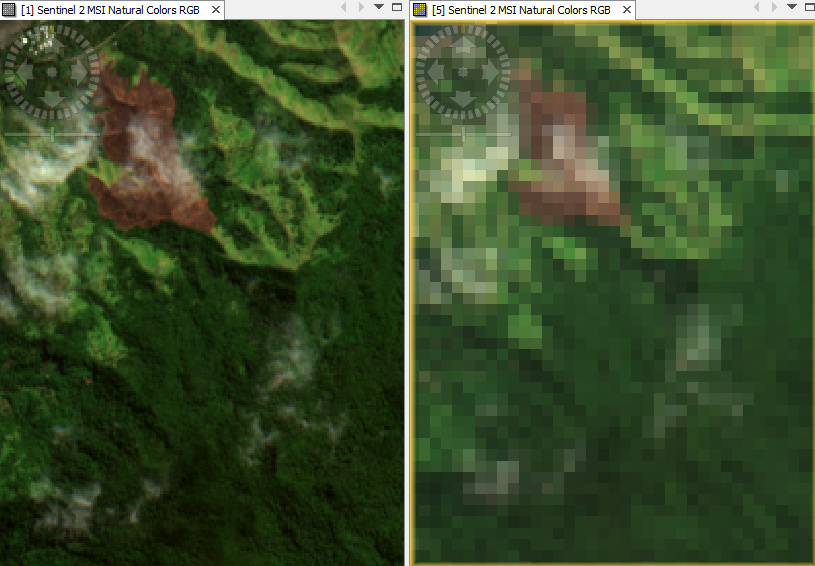 I'd like to know if I'm misinterpreting the settings or have perhaps set them incorrectly.
I'm using SNAP 6.0 and Sen2Cor-02.05.05