I tried to apply the athmospheric correction algorithm using sen2cor 2.0.3 not via SNAP but via the command line. Despite some errors during the metadata check, the calculation executes successfully.
But when I open the L1C and the (newly created) L2A image in SNAP, the new image appears to be upside down, like this: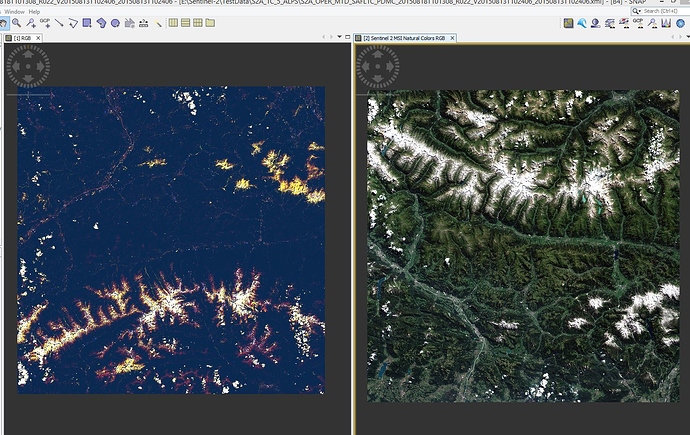 The "weird" looking colors seem to be because of [this already reported][1] bug, but has anyone experienced this upside-down phenomenon?
Best regards,
Michael
[1]: https://senbox.atlassian.net/browse/SIITBX-113