Hi everyone,
I processed the Sentinel L2A data with Sen2Three version 1.0.1. As written below the process was terminated successfully: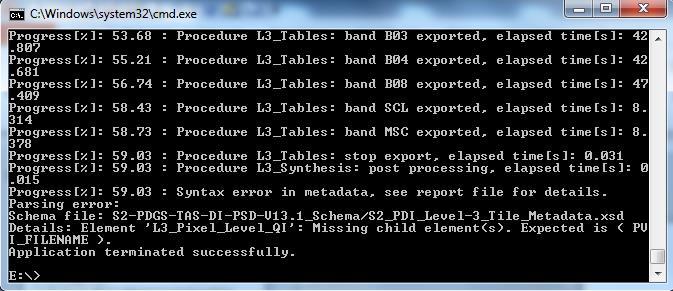 I used the test data (Sen2Three_Testdata_L2A). Unfortunately, I could not open the L3 data in SNAP. I got this error message: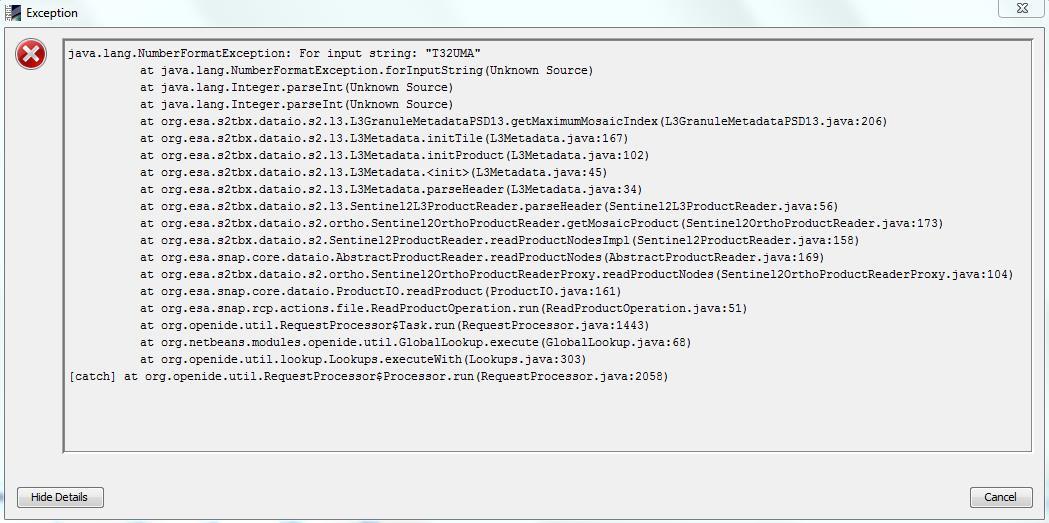 Could you please suggest what might have gone wrong? Thanks!
Regards,
Martyna