Hi all,
We are working using Sentinel 1 imagery for classification purposes. The problem comes at the Terrain correction stage of this graph:
We used our DEM of the AOI projection set to EPSG27700 (British National Grid)
The tool works but the result is shifted several meters. The parameters selected are: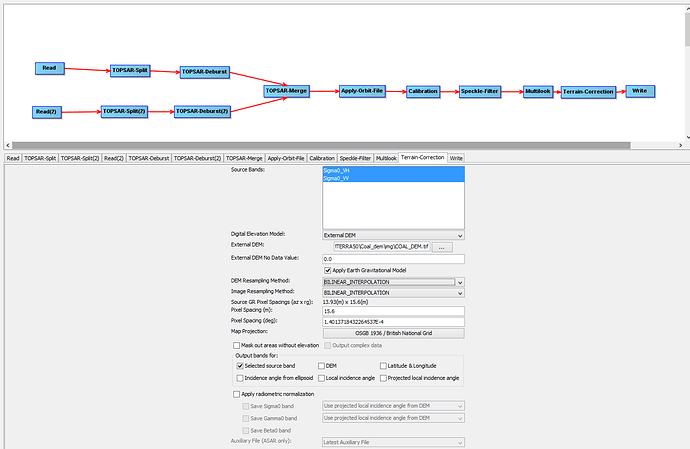 The results (we can see how those lines representing field boundaries are displaced several meters):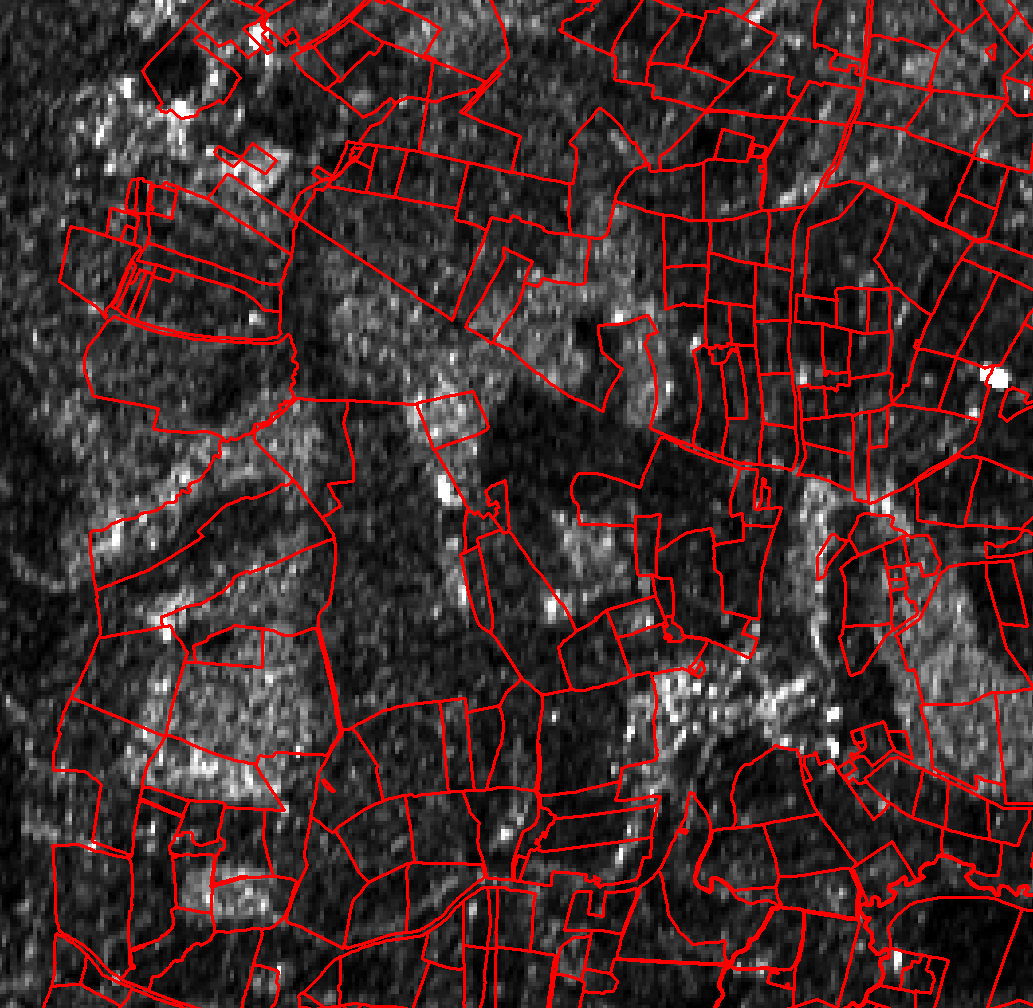 Could anyone help us out?
Thanks a lot in advance!