Hi,
I am trying to generate an interferogram with two Sentinel-1 SLC product. I found out that Sentinel-1 SLC product is slant range while Sentinel-1 GRD product is ground range detected. I am using the following graph as shown in the image!
I then want to collocate the generated interferogram with a Sentinel-2 product. Do I need to convert this to ground range detected from SLC using the following graph?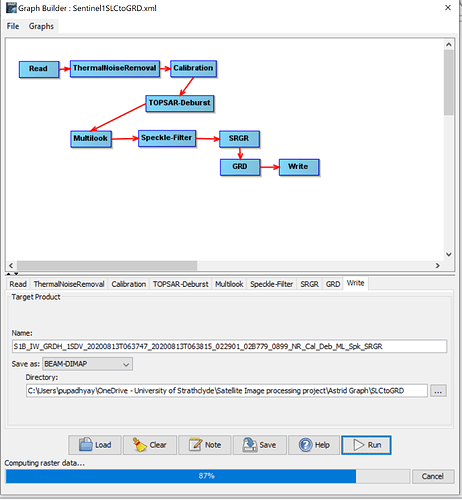 Or the terrain correction step in the first graph is sufficient.
Thank you very much for the help.
Kind regards,
Priti