Hello All,
I am obtaining Sentinel-2 imagery for southern England; I have two granules on the Copernicus hub that I would like to use in atmospheric-corrected S2A format; they were acquired on 21/06/2017:
S2A_MSIL2A_20170621T110651_N0205_R137_T30UYB_20170621T111222
S2A_MSIL2A_20170621T110651_N0205_R137_T31UCS_20170621T111222
However, when I open the downloaded product in SNAP, there are only 2 bands when usually there would be 12 for the S2A product: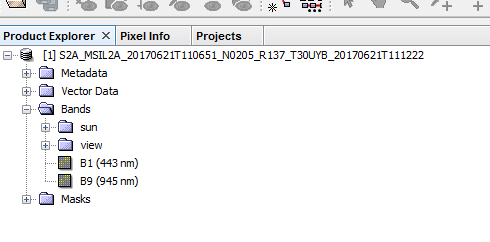 Also, I alternatively downloaded the corresponding S1C product, and run it through Sen2Cor with 10m selected…however when processing these two granules, the Sen2Cor stops processing with an error after 8%: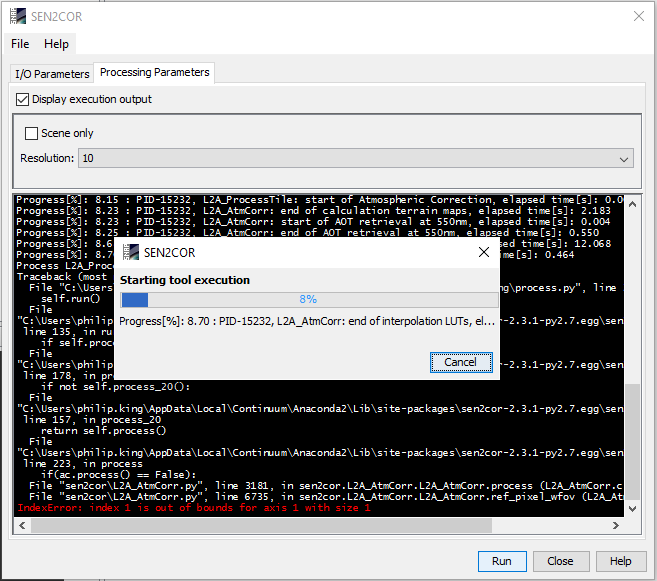 Does anyone know of this issue? Is it a problem with these particular granules? I have tested the neighbouring granules in the same swath, and the S2A products are OK, with the expected 12 bands.