I am trying to convert Sentinel L1C level data (TOA Reflectance) to BOA Radiance.
To do this I was able to use Sen2Cor to transform TOA to BOA Reflectance, but I cant transform the reflectance to radiance in the generated product using the (Optical/Reflectance to Radiance).
I get the error "Please specify the solar irradiance"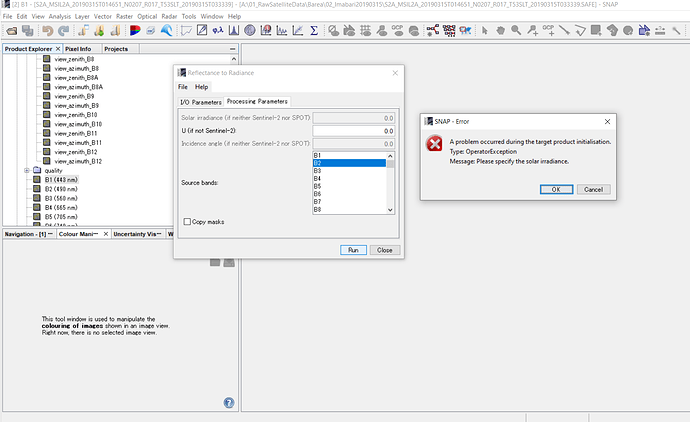 If I try to convect the L1C TOA Reflectance to Radiance I have no problems.
Any ideas of what I am doing wrong or how to proceed?