Hi!
I ve been making a report about Sentinel products, software, specifications… I ve been lately studyng the backscattering coefficient to understand calibration on SAR images. I understand the backscattering coefficient and its meaning. Moreover, looking for definition of some Sentinel products, I ve found this table that containts: (NESZ), Radiometric stability and Radiometric accuracy. However I dont understand them very well.
Does anyone here understand these three last parameters? I am looking for info to understand it, but if someone knows it would be very appreciated!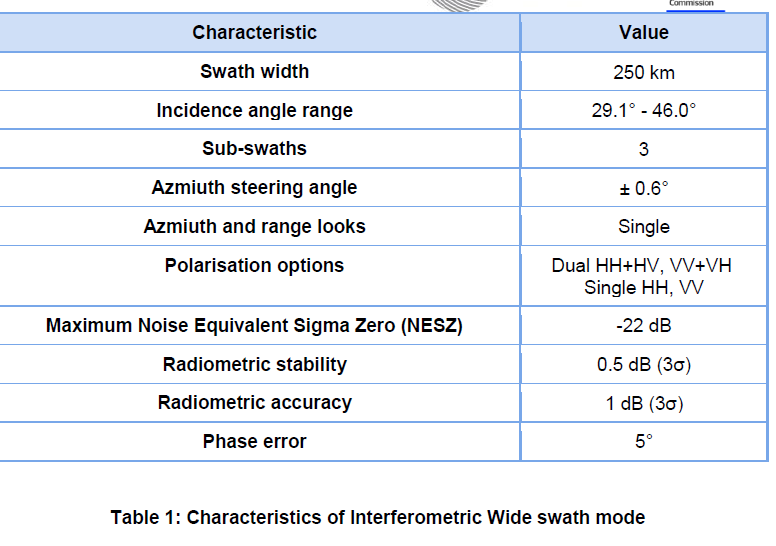 Thank you very much for all.
Aridane