Hi,
I am trying to co-register two S1 GRD images together with the ultimate aim of performing offset tracking.
For each image I applied the orbit file, performed thermal noise removal and calibration and then put them into a DEM assisted co-registration. There is an obvious shift or offset between the two image when they are put into a stack, as can be seen from the RGB of them below.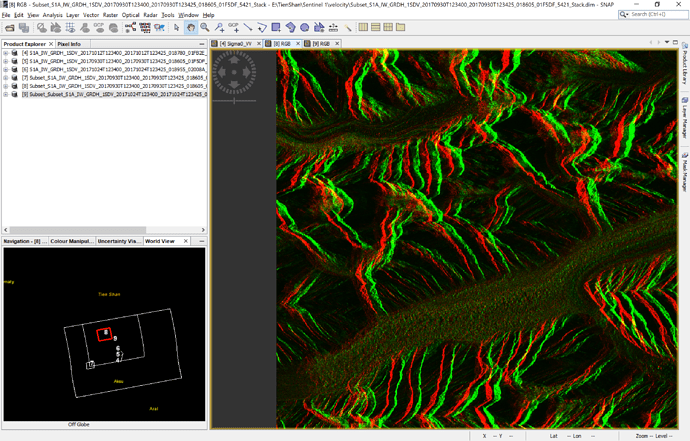 I have tried changing the DEM used in the co-registration and using images with 24 days seperation instead of 12, but I get the same result.
Any help on how to co-register the two images would be greatly appreciated.