Dear all,
I am trying to convert SMOS data from .dbl to a netCDF format (to be opened in Matlab) with the export tool in S3tbx.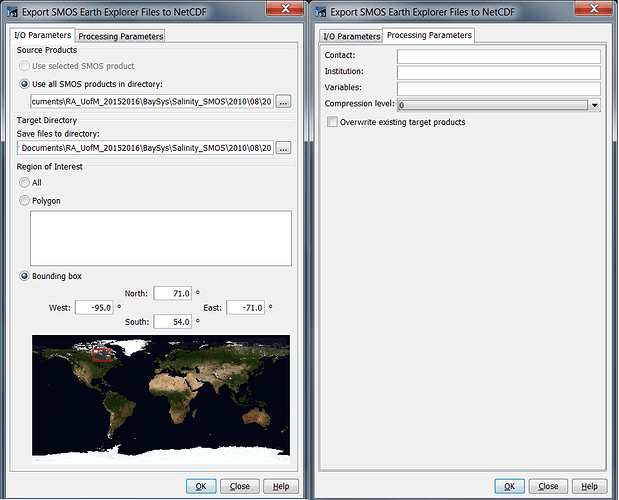 The problem is that I create a .nc file in a column format and not in a gridded format (all latitudes are contained in a column, etc for other variables). There is some workaround to read a .nc file with data in column with matlab, but to use them : I need to know how many rows/columns a grid is supposed to have, or have a constant resolution (which seems not to be the case after the conversion to .nc format). Is there a way to create a gridded .nc file with S3tbx or to determine the number of rows/columns that should contain the grid in order to read the data in Matlab?
I thank you very much for your time!