Hello everybody,
my planned workflow is as follows:
Data download -> sen2cor -> Mosaicing -> Spectral/Spatial Subsetting -> Export GeoTIFF
Resampling to 10m must also be a part - but it does not matter if it is done before or after Mosaicing. I followed both tutorial videos (Mosaicing and Multi-Size Mosaic) with the proposed properties, but in the end the output does not show an image. Mosaicing of course quits with the error that there are bands with different resolutions. I even resampled my data before. But after mosaicing, when opening a specific band, there is only shown a black space.
After Multi-size mosaic processing this is produced when I like to show a band: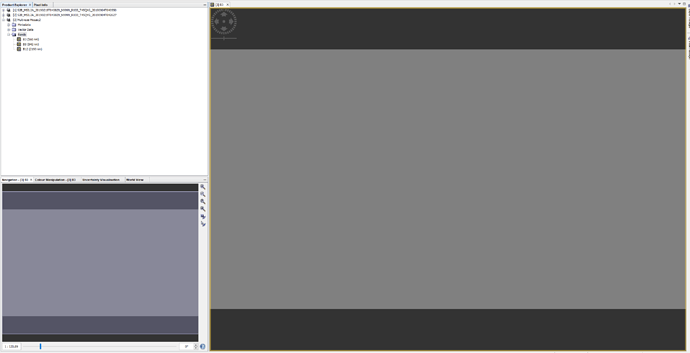 Has anybody experienced similar difficulties and has a solution on that issue? The only difference to the tutorials is that I am using L2A instead of L1C images.
Many thanks in advance!