I am trying to load a Sentinel-1 product from an AWS bucket using a VFS configuration.
My VFS settings:

With last changes in SNAP 7.x [https://senbox.atlassian.net/browse/SNAP-1160] I can browse the folders of this AWS bucket, but I can't load any product.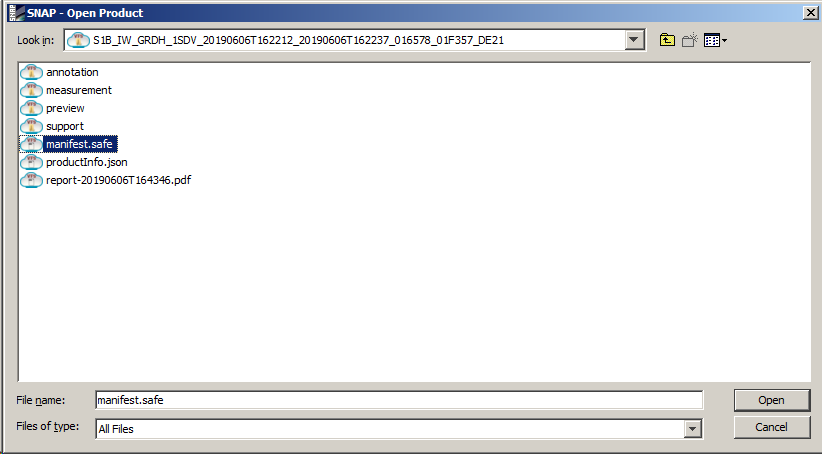 But when I select the product (selecting its product root folder, or its manifest.safe file, I get an error:


I have downloaded all files of a product of this AWS bucket to my local folder, and it is succesfully loaded in SNAP. The file structure downloaded is equal when I download its zip from sentinel hub.
Any idea?
Thanks in advance
Alvaro