Hello everyone
I just upgrade my SNAP 6 to SNAP 8.
the old version was working very well
but this it download many files with no stop when I run a calculation!?
this step take many hours till I stop the process.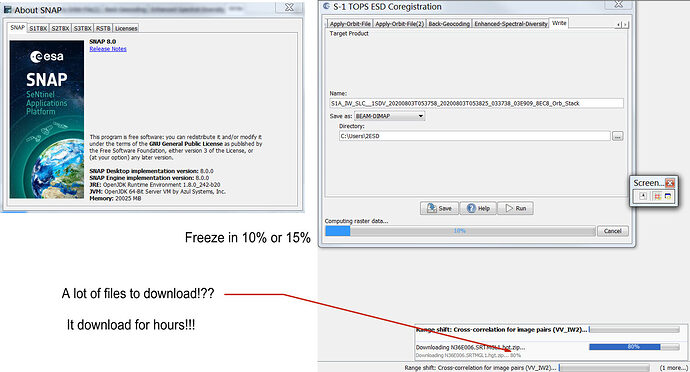 N.B: I kept my old auxdata files so no need to download file orbits or DEMs.