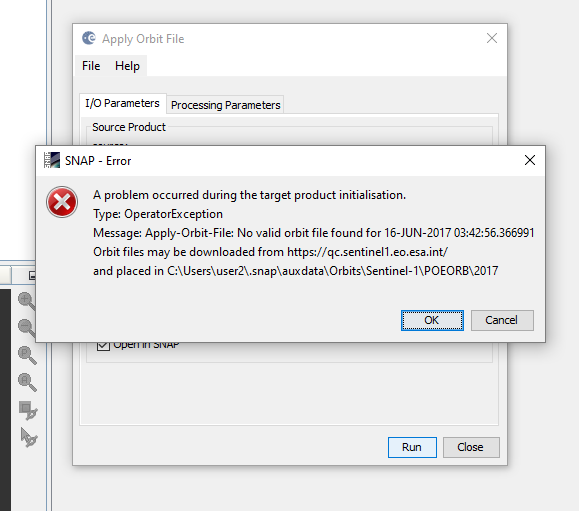 Hello !!
I am using sentinel 1 products and i am trying to do a coregistration but an error message stops me . No orbit files !
I went to
https://qc.sentinel1.eo.esa.int/
to download them , but snap dont recognise them . As a result , i went to Apply Orbit Files , select my product and press run .But i have thos error mesage (picture).
Pleasee heeelp !!