Hello SNAP-Team,
I am currently teaching around 100 students using SNAP. Since a few days - I think it corresponds to the newest version - several students of my class report about big problems with SNAP when calculating new bands with the band math tool. The new calculated band sometimes has gaps in between. It looks as if a tile of the image is not calculated at all. There are whole rectangular squares missing in the new band.
Here an example from a calculated mask. This mask was simply calculated using a water index band and the band math equation water_index > 0. I never had these missing tiles before.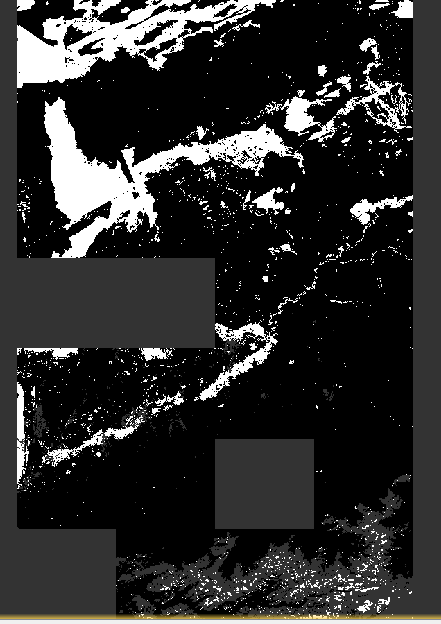 It is really important for my teaching, that this error is fixed, as my students have to work on a marked project at the end of the class and they will use SNAP. It would be a big problem, if this error remains.
Best regards,
Geo