I have an external hard disk connected to my PC and I downloaded the snap software into it. I install the software and removed the hard disk.
When I connect the hard disk, the snap software is working fine. But when I disconnect the hard disk, I am getting a prompt whenever I use any tool, or open the data or anything else.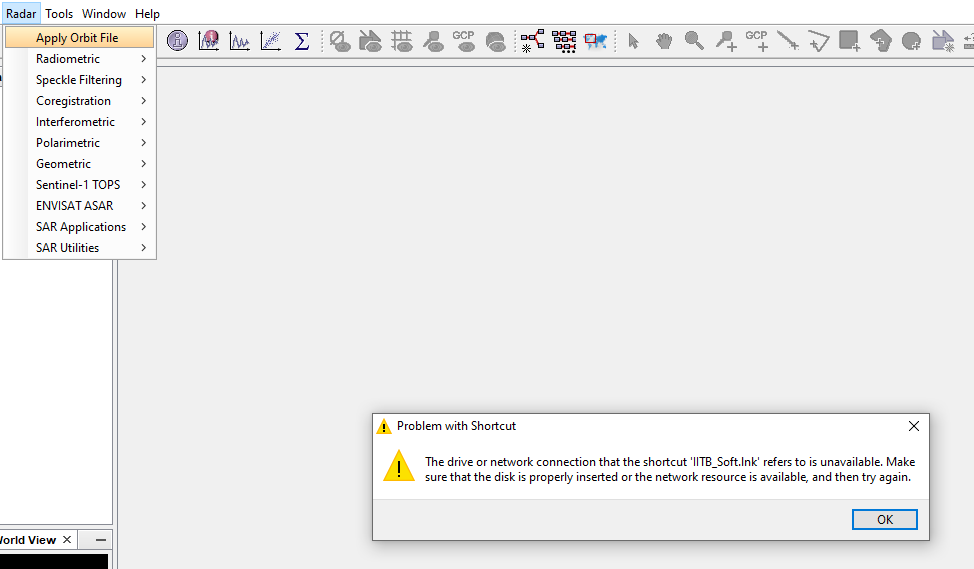 When I click OK two times, the tool is functioning. For every mouse click, I am getting this.