Hello everyone,
The steps I make to export the S3B L2 (WFR) image to GeoTIFF from SNAP software:
RASTER -> Geometric Operations -> Reprojection -> WGS 84 with reproject tie points grid and preserve resolution.
RASTER -> Subset -> choose what I want to keep.
File -> Export -> GeoTIFF.
Images of the setup is included in this topic. (if need more details, tell me)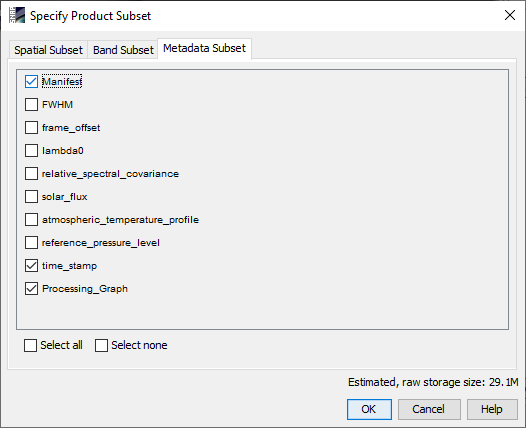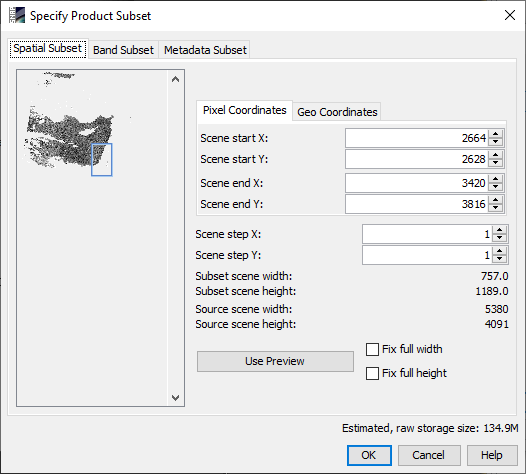 SUBSET~1.HDR
(772 Bytes)
After exporting to GeoTIFF, I opened the file in MATLAB using "imread" function and checked if the values are the same as in SNAP before continuing in my process work.
At the bottom line, I checked at the level pixel and found the reflectance bands are the same values in MATLAB and in SNAP - that's good.
On the other hand, the values of calculated indicators (CHL_NN, CHL_OC4ME, etc) are different between SNAP and MATLAB !?!?
I did the comparison using the same GeoTIFF file I export.
For example: (included images:)
CHL_NN: a value of 10.94 mgm-3 is equal to 1.039 in MATLAB, and a value of 1 mgm-3 is equal to 0 in MATLAB.

TSM: a value of 13.61 g*m-3 is equal to 1.134 in MATLAB.
I also check with ENVI and the values are the the same as Matlab!
So, I suppose that SNAP s3tbx have a different approach to show the pixel info than ENVI and MATLAB.
I would like to know how to show the values of the calculated indicators in MATLAB like in SNAP (that take into account the unit of the indicators maybe ?)
Maybe there is a different way to export, so MATLAB will show the same values ?
Or, maybe there is a scaling method to do, but one that is not static because I tried and see that the values are different in every pixel… so the scaling work for the current pixel scaled but less for the others.
Need some help
Thanks,
Natan Krief