1.SNAP has been successfully installed into CentOS on the server.
2.SNAP can be used directly in the server.
3.But when we try to use "remote desktop" mstsc in windows to open SNAP in Linux, the SNAP software does not display normally (white screen)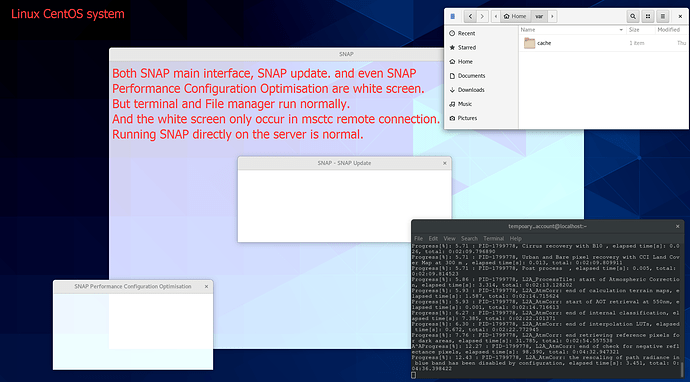 Is there any expert who can solve this problem. Thank you very much.
I'm a novice in SNAP and Linux.