Snaphu bundle installation is failing using source zip file from remote or local locations. screen shot attached.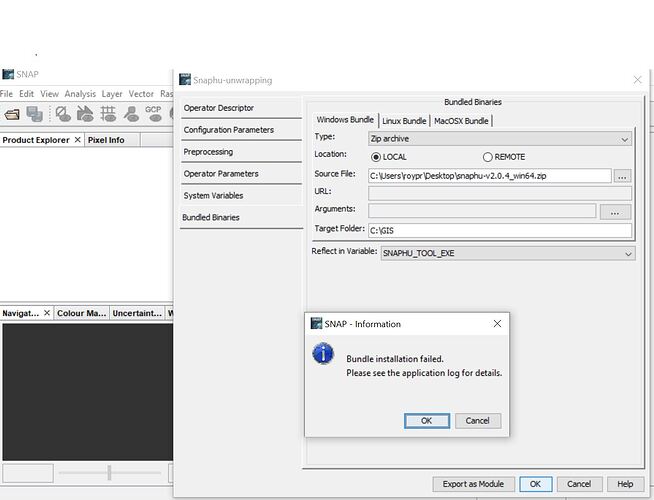 Hi Roy, have you solved this issue? I have the same trouble and tried to install it remote and local unsuccessfully.
Hi Andreas, thank you for your reply.
I tried with that one, but it not worked. I also tried reinstalling, will try with an older version of SNAP and let you know.
Hi,
Try with a different target folder. Maybe avoid spaces in the address of the directory.