Hi, news of the explosion in Beirut are very sad, I hope nobody from this forum has suffered losses.
I was curious to see what of the aftermath of the explosion is observable from Sentinel-1, and I tried to replicate the displacement mapping tutorial with two images before and after the explosion. It seems that Sentinel-1B has already passed over the area.
The two images are S1B_IW_SLC__1SDV_20200730T034254_20200730T034321_022695_02B131_E8DD.zip and S1A_IW_SLC__1SDV_20200805T034334_20200805T034401_033766_03E9F9_52F6.zip. I get this filtered phase image for the Beirut area.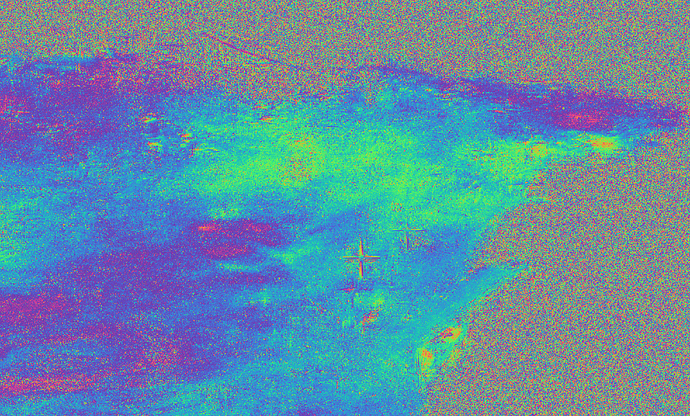 As a complete non-expert, I can make these remarks:
The port area has predictably gone completely incoherent. Beside creating a large crater and making a few buildings collapse, the explosion laid a lot of dust on the roads, probably completely altering their scattering properties.
In the rest of the city, it doesn't seem that much has changed. I think that, though detected as a small earthquake by the USGS, an explosion happening outside the crust doesn't really move the terrain level.
Still, some red dots appear not too far from the port. I don't know what they are, maybe they correspond to particularly high buildings that might have resented a bit more by the explosion.
There is something going on near the airport too. I have no idea of what it is (and whether it is linked to the explosion).
I'd like to know if more expert users have thoughts to share here.