I am trying to understand the coefficients used for Slant Range to Ground Range conversion of Sentinel-1 GRD products. Attached is:
(1) a screenshot showing the product XML file for S1B_IW_GRDH_1SDV_20170308T054810_20170308T054835_004613_0080A8_D00D .


It shows both srgrCoefficients as well as grsrCoefficients. In the beginning I naively assumed that the srgrCoefficients are used for slant to ground conversion and grsrCoefficients for ground so slant conversion, but I now have my doubts.
(2) shows a screenshot of SNAP where the srgr_coefs are clearly the same values as the grsrCoefficients in the XML.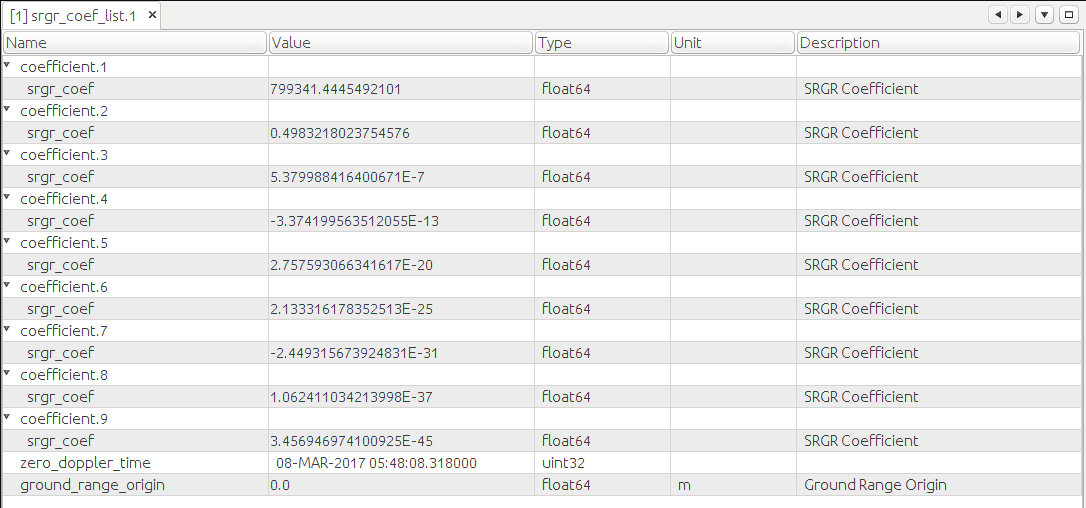 When analyzing the
SNAP code
I then found that slant range to ground range conversion uses coefficients called srgrCoeff to do a conversion by doing binary search, so effectively using these coefficients to convert ground range to slant range - only the binary search then provides the inverse functionality.
I am slightly confused by this. I hoped an analytic conversion would be possible to convert from slant to ground range. If this is not the case, what meaning do the srgrCoefficients in the product XML have?