I just want to check if anyone knows the units which are used in plotting the StaMPS time series using ps_plot('v-dso','ts').
The axis is labelled as LOS (mm) but when I compare those results corrected to vertical displacements with GNSS data I get this, with the blue dots representing the GNSS station and the red dots representing the PS time series.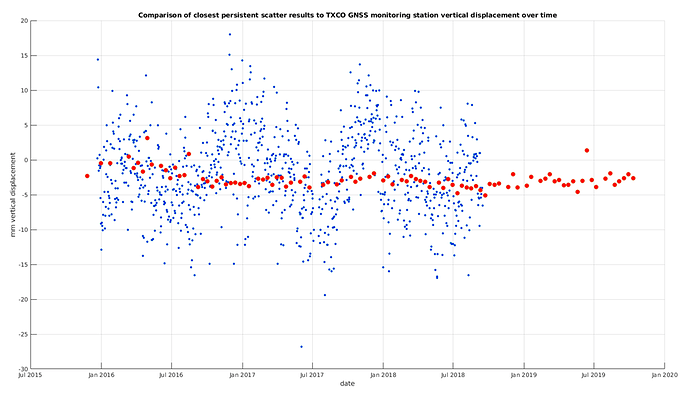 There is clearly a scaling issue between the GNSS data and the PS data (more evident when plotted on independent axes). So I think the results from StaMPS are actually in units of radians. When I convert from radians to mm I get this.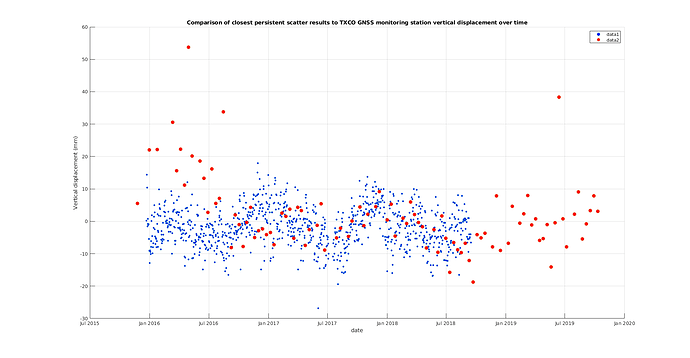 So I'm thinking that StaMPS is actually plotting in radians, but I haven't been able to confirm this yet from the code. I just want to check if anybody knows anything about this.