Hello,
I am using snap 8 using command line. For my application, I perform collocation of sentinel-1 and sentinel-2 images and then crop it using the subset operator (parameter ). This works fine in my local windows pc, but when I run it on a remote linux server, the cropping does not happen and the whole image is returned.
The following is my graph: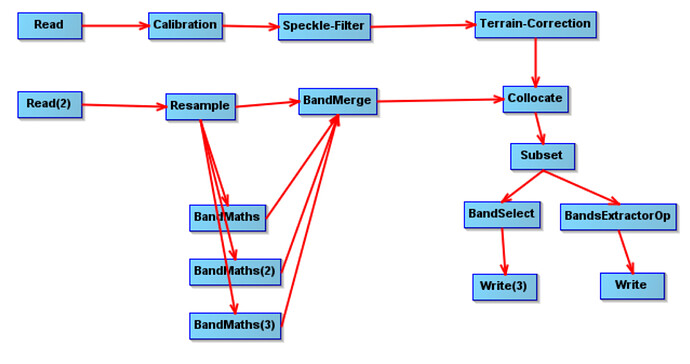 My code is as follows:snap_command_line_code.xml (10.3 KB) .
Any help would be highly appreciated.
Kind regards,
Priti Upadhyay