Hi Everybody,
I am applying the following sequence of operators, with as input two separate bursts (on the same location).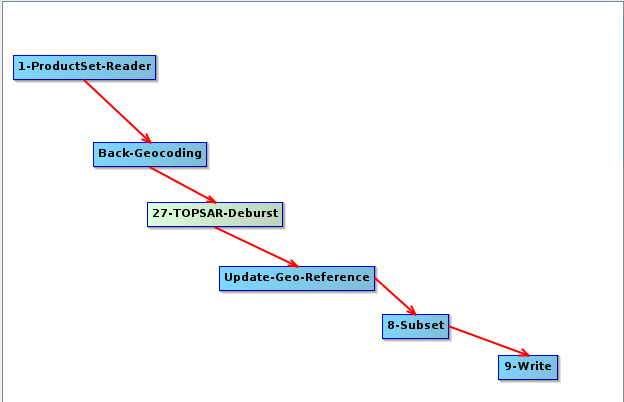 I am encountering the following warning:
"WARNING: org.esa.snap.core.gpf.common.SubsetOp: No intersection with source product boundary IW220170831_20170527_9_COCburst6_Stack_Deb"
No product is generated at the end. This seems to be right, when the region subset is indeed not located inside the source product used.
However, the specific region for which the subset is applied, is located inside the source product. To test this, I removed the subset from the previous operator sequence and wrote the product to a nc file. This product being equal to the entire subset.
Consequently, I applied the same subset by using a separate graph file. No similar warning was given, and it worked.
However, I'd rather not have the subset step to be applied in a separate graph file, as this requires saving the product in the middle. What could be the issue here?
Thank you for your help.
Regards,
Corné