Hello everyone,
I am looking for suggestions on processing ERS-1/2 SAR IM Precision L1 Product [SAR_IMP_1P] to Sigma0.
Following are the steps that I currently applied:
Apply Orbit File
Radiometric Calibration
Range Doppler Terrain Correction
Not sure if I miss any important step?
My main concern is that should I apply Remove Antenna Pattern Operator before RD Terrain Correction?
Besides, where can I find the two example XML graphs highlighted in yellow in the following figure (contents from SNAP Version 7.0.4 Help Contents for Range Doppler Terrain Correction):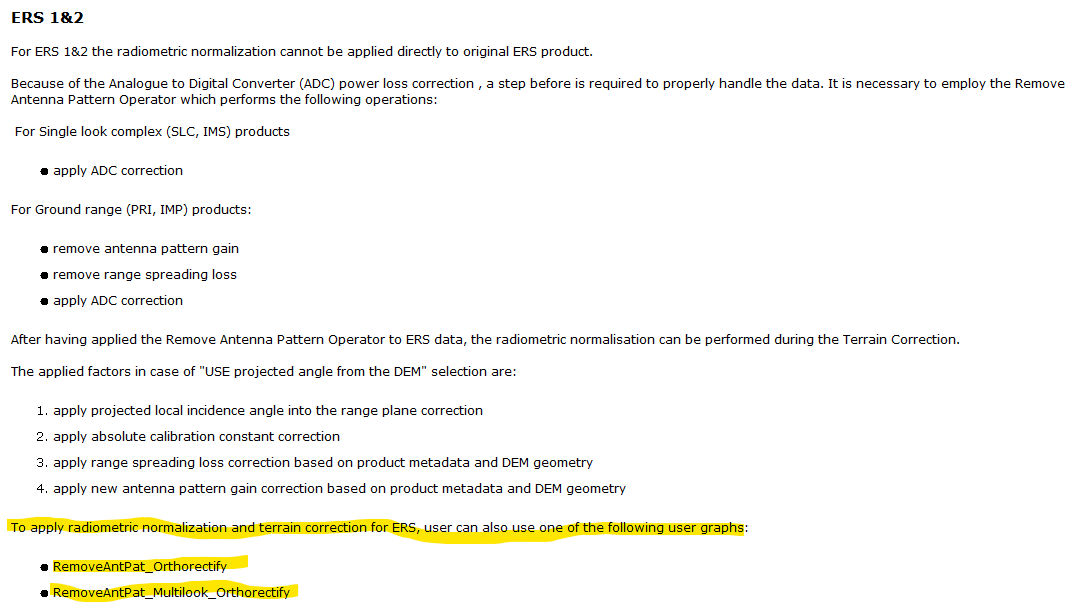 Any helps will be appreciated!
Thank you in advance~