Hi all
I calculed the subsidence for San Antonio City in Ecuador after the earthquake of April, 2016. I followed the steps of the methodology
Surface subsidence monitoring with NEST of the ESA, the result is this: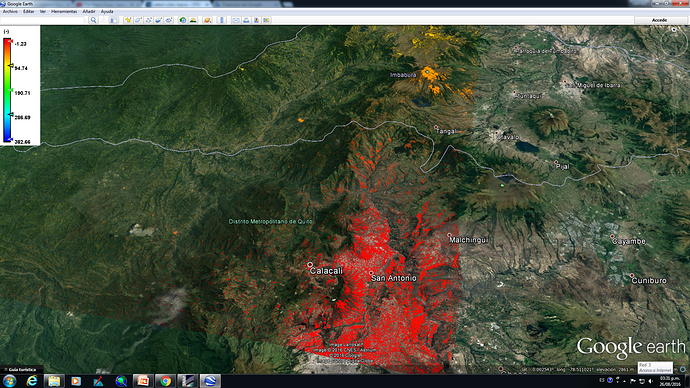 The values are in mm.
someone has applied this methodology??? How are your results?
I have an question: wchich are the parameters to determine reference point value?
Thanks for advance