I keep seeing this problem where the synchronised cursors are not in the same image location. To reproduce it, I opened multiple images in tiled windows and selected 'Synchronises cursor positions across multiple image windows' in the 'Navigation' pane in the bottom left.
Specifically, the actual cursor is always further left than all the crosshairs in the other image windows: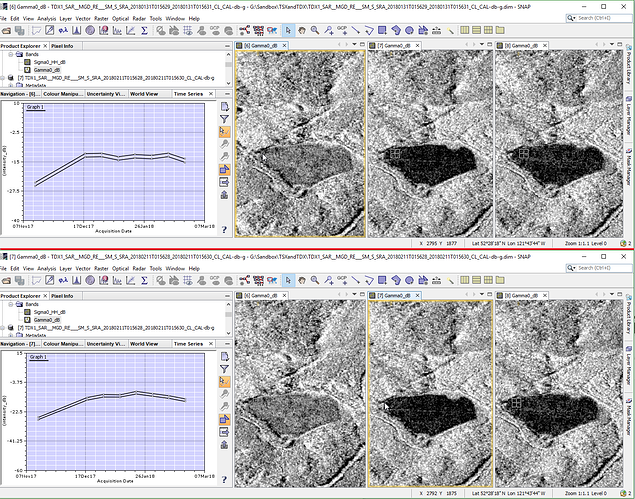 In my test (pictured above), the offset was always about 10 image pixels, regardless of zoom level. I tested with 3 TDX images from the same relative orbit, in ground range (not terrain corrected).
I was curious and restarted SNAP to see what that would do. Now with geocoded Sentinel-1 images there was no offset. However, when I opened the same 3 TDX images again, now the cursor was offset 20 image pixels to the RIGHT from the crosshairs.
Does anybody else experience funny behaviour like this?