Dear all,
I'm running some tests (S1_GRD) in order to better understand the results of RTC applied over an area with medium-complex topography.
I can see systematically in the back slope areas that, what I assume is a shadow in Sigma0, take values definitely higher in (TerrainFlattened)Gamma0.
Comparison between Gamma0 and Sigma0 (in red the supposed shadow) :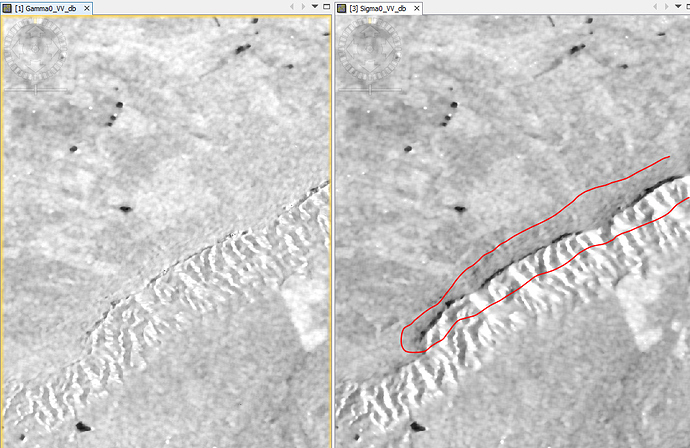 e.g.1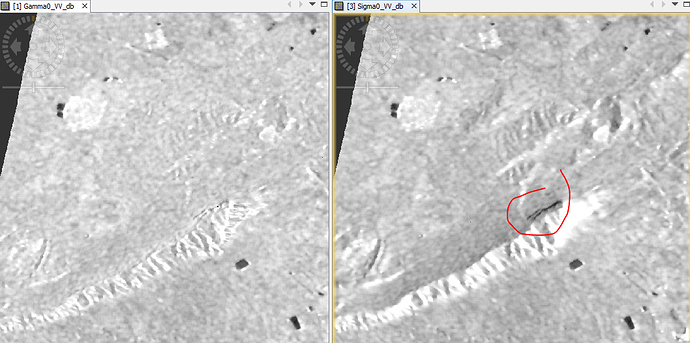 e.g.2
Can we consider this behaviour as a radiometric mitigation of Shadowing (no signal)? Terrain Flattening is also able to do that?
BR