Dear all, I have been resampling (10m) several images and now, for the first time, before the process was finished I got a "TIFFAppendToStrip Error". Anyone know the meaning of it? (I am resampling as BEAM btw…).
And in the box message you can read: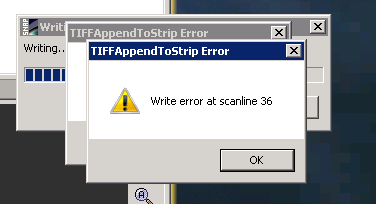 (I keep pushing the ok button and the number scanline keeps increasing and nothing happens).
Thank you!