Dear all,
I have a question that maybe it is more technical.
I produced an image in SNAP by using (phase to elevation- InSAR method). I plan to label it to use in a manuscript but I have some questions about it.
SNAP automatically lables image. In my case; it is from 5.59 to 8.84 (figure 1) but when I use (Analysis……statistics); then It shows me a min and max values that are from 2.64 to 12.67(figure 2)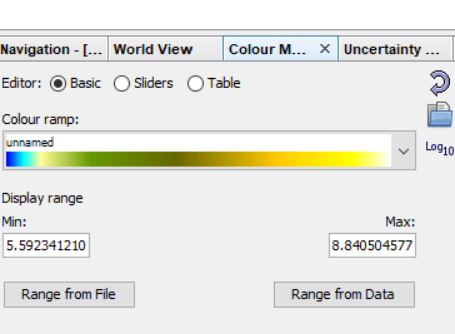 Figure1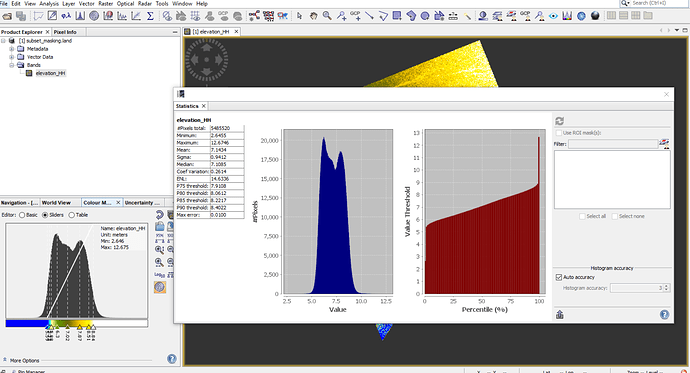 Figure 2
Now I do not know what should I use for labling?
Another thing;
When I transform image from SNAP to QGIS, then QGIS automaticly gives it min and max (for example here is from 0 to 12.67 (figure 3));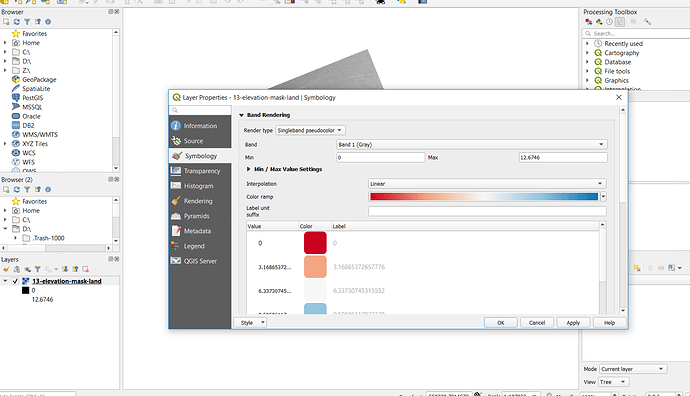 So what is the correct one and should be used in publication?
Another question;
I want to use stepwise breaks in my colorbar, not 4.98 etc. but when min is ……and max is ……then how can put another number there?
Thanks