Hello!
I am using Sen2Cor as a plugin within SNAP, and have successfully obtained L2A products. I now need to bring the products into ENVI.
My first step was to resample the product so that all bands are 20m resolution. I set up the resampling as seen below: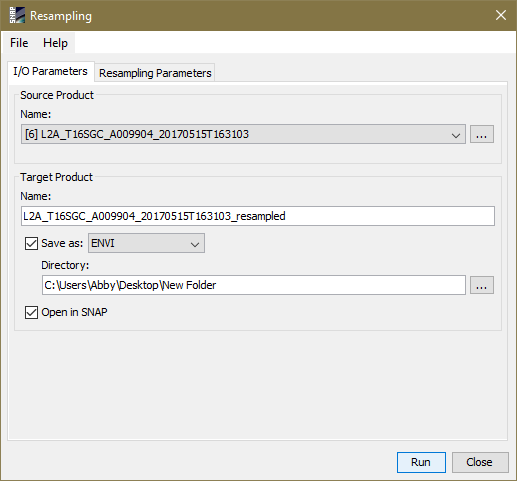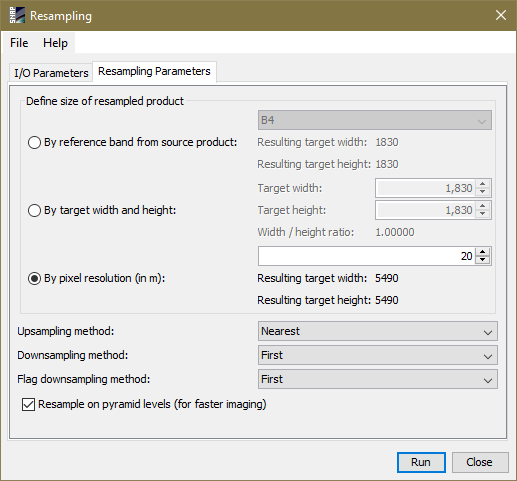 After some processing time, this error appears:

I am unsure what the error means or how to fix this. Any help is greatly appreciated!
Thanks!