Hi,
I have been pre-processing Sentinel-1 GRD imagery with EW swaths using the gpt workflow.
However recently I started seeing an error when opening the pre-processed raster in QGIS. The error shows the projection is unknown and specifically shows the following error:
No transform is available between UnPreformatted textknown CRS: ENGCRS["Arbitrary",EDATUM[""],CS[Cartesian,2],AXIS? and EPSG:4326 - WGS 84. No coordinate operations are available between these two reference systems
The error however, does not show in the SNAP toolbox. The terrain correction has been applied with
EPSG:3413 in the following workflow scheme.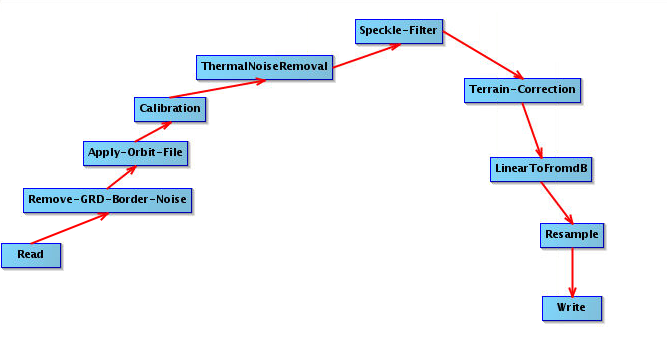 Even on changing the workflow to a more simple order, the error is still persistent. On the command-line it shows up as following:

I am currently not sure why this issue is occurring. I was earlier using SNAP version 6 and thought that it might have to do with older version, so I switched to SNAP 7, but the issue still exists.
Any insight into this issue would be helpful.
Thanks