Dear all,
I have tried to update SNAP v7.0.0 to v7.0.2 many times from yesterday. I have read relatived discussions here, and the only way to solved this problem seems "try again later". But it didn't work for me.
It always stop at 8% and appear error massage like follow: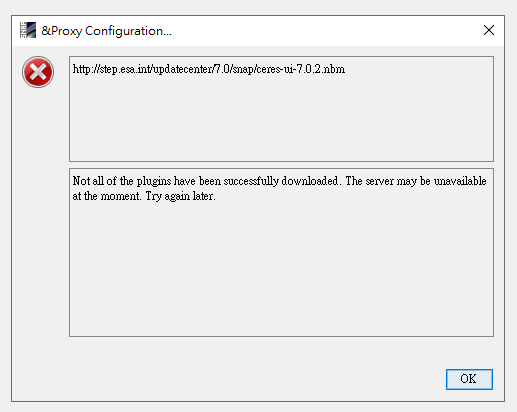 So I went to http://step.esa.int/updatecenter/7.0/snap/ want to check what happen, and found that the file ceres-ui-7.0.2.nbm couldn't be downloaded even by manual.
Could anybody help me?
Because it take very long time for viewing SAR images when I update the SNAP version from v6.0 to v7.0. So, I think it might be fixed in v7.0.2?
Thank you for your help!