Hi all. When I want to process image from 1C to 2A using sen2cor L2A_Process, and when I am configure L2A_GIPP.xml to use DEM to dem/srtm folder I get this:
The download of srtm images is good, and when L2A_process start, I get new images for scene that I process:
Then at some moment I get like this in terminal: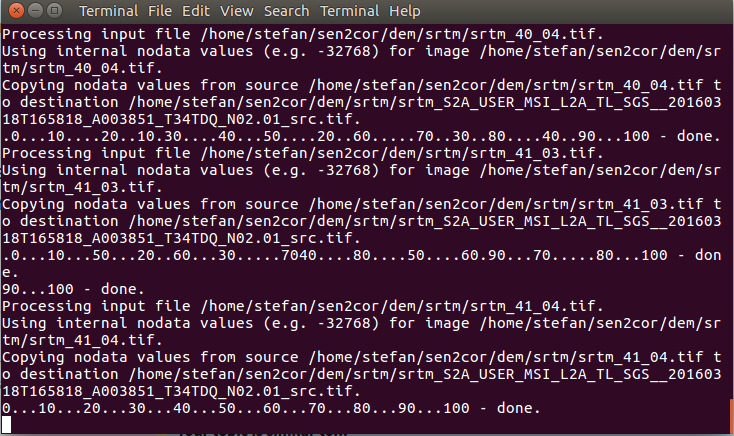 And this message is sitting 2 days and nothing happens.
Please, what is the problem?
Thanks.