I was advised to report my problem in this platform. I recently downloaded Sentinel-1 SLC data using wget on a windows platform.
This is my wget command:
wget -c --user= xxx --password= xxx --no-check-certificate https://scihub.copernicus.eu/dhus/odata/v1/Products('6eb4fee1-424b-4ccf-9935-5a4ee208e9c9')/$value
Everything went well and my file is fully downloaded. But when I attempted to open the file using 7zip (same thing happens to winrar and winzip), it shows the .tiff files are corrupted, as shown in the attached image.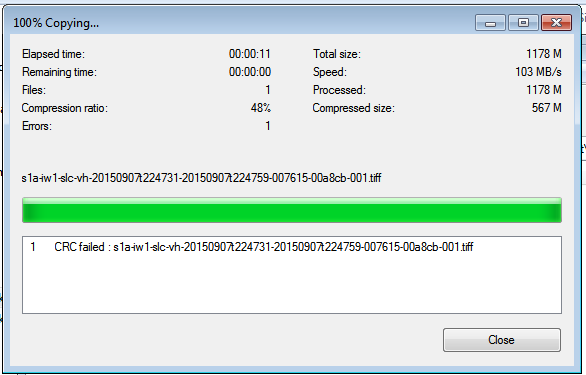 Tried a few times with other set of data and the same thing happens.Please help. Thanks!
Glenn