Hello, everyone! I was reading the "Command-Line InSAR Processing" turotial by Alex McVittie and trying to reproduce the workflow.:
However, the processing bar was stuck at 46% for eight hours. Someone in the forum suggested that monster-graph is less memory-effecient than tiny-graph and may be the reason. So I splitted the graph and run the workflow before Interferogram node, as following: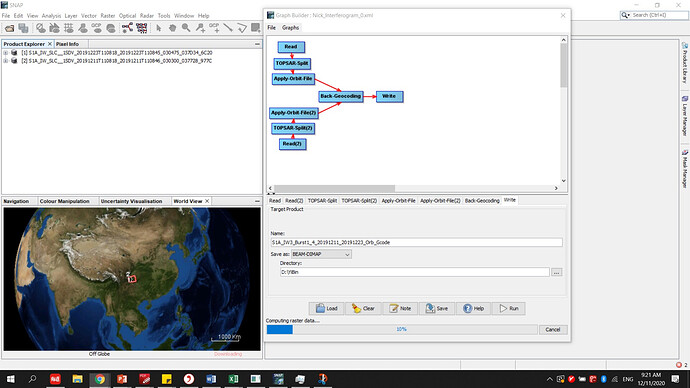 Again, the processing bar is stucked. What puzzles me most is the fact that the CPU and GPU usage is extremly low, indicating my pc is not working hard. Why could this happen? Thanks in advance for any hints.