Hello,
I am trying to use slaves_prep.py for the spliting step of snap2stamps.
As I understood from the code, it takes the tamplet slave_split_applyorbit.xml and put inside the desired parameters, such as IW, INPUTFILE, etc.
I saw there is another xml for the master - master_split_applyorbit.xml with the only difference that it include a <wktAoi>POLYGON</wktAoi> field.
So I used SNAP to get the coordinates that I want (using the Polygon Drawing Tool and then right clicking and choosing "WKT from geometry").
I then copied it to the xml, but it raises the following error when loading the graph:
Error: [NodeId: TOPSAR-Split] java.lang.NullPointerException
My xml looks like this: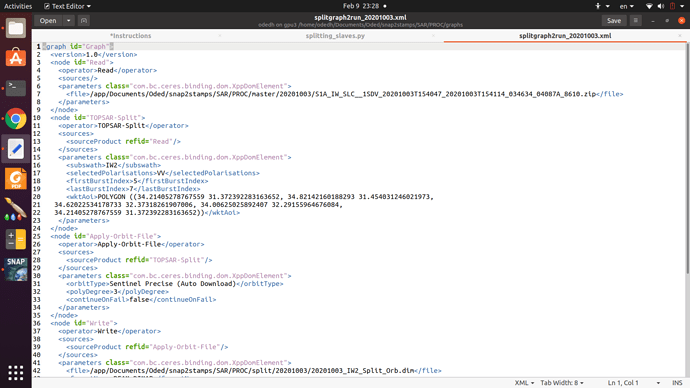 Does anyone see the problem?
Thank you very much,
Oded Horowits