I am working with Landsat Collection 2 Level 1 & 2 images of same acquisition date. My ultimate aim is to make use of 'Biophysical Processor Landsat8'. The Landsat Collection 2 Level 2 Surface Reflectance products (LC08_L2SP) are subject to be used after applying given scale factor i.e., 0.0000275 + -0.2. When Imported in SNAP 8.0 via supplied MTL file, and looking at Min and Max range of input raster, it implies that it has been already scaled and applying the scale factor would be superfluous! The range of values somewhat hovers around expected surface reflectance range!

Nevertheless, I applied the scale factor and found Min and Max going wild;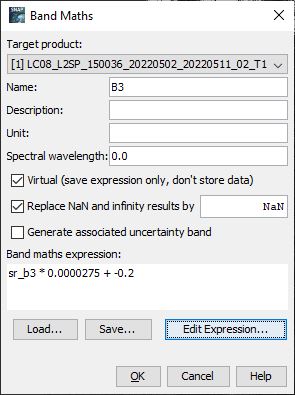 This is not the case with LC08_L1TP_C2L1 product;

The Min Max values clearly advocate pending conversion from DNS to ToA reflectance which is 'advised' input in the 'Biophysical Processor Landsat8' as per associated help window;
The Biophysical Processor computes Level-2B Biophysical products from Sentinel-2 or LANDSAT 8 reflectances. From top-of-canopy normalized reflectance data,…
However, I am interested to add Sun and View angle bands from L1TP and use the resultant L2SP product (B3-B7+Sun/View angles) to assess the results. However, the Min and Max range of the L1TP angle bands seems to be with in range without applying scale factor that is 0.01.

I am literally tangled. Need guidance.
Thanks.