The SNAP software is up to date. But World view is not loading.
OS: Windows 10 Pro.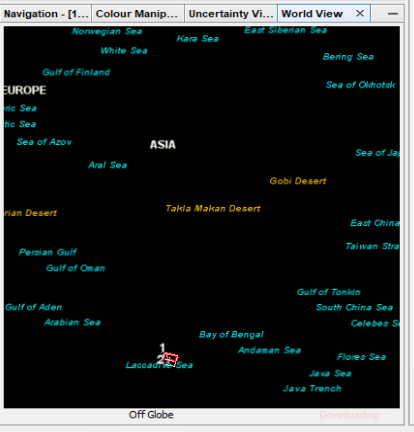 I have the same problem and all my drivers are up todate . it seems that the snap software has some sort of problems with certain graphic cards. mine is RTX2080. I am not sure if somone here can fix the problem. I guess that it is a bug in their creepy software. just a waste of time.
Are you working from within a virtual box?
If not - to use the WorldWind World View, a 3D video card with updated drivers is necessary. Try to update your video card's drivers.
As an alternative, you can use the World Map instead (View > Tool Windows)
Thanks a lot for your prompt response. I use a powerfull system and I am sure that all the driver are up to date. I have tried it in many ways. The strange thing is is working fine in my personal computer but in the other computer which is a powerfull server pc ( i use it alone without any paralel processing), this feature has problem. I upadted a driver from nividea website and many other way and I even turned off the firewall. but still i see the problem. however I have to say the config of the system is not that much common!
image|461x223
i guess there might be inconsistencey between this graphic card 3d feature and the software.
Bye the way, i will try to use it disregarding the problem, hoping it will not affect the other features of the software.
thank you again for your reply.