That's strange. Your product is located on the globe.
What happens if you switch between products?
@lveci Do you know under which circumstance this can happen?
Hello,
I have the same problem.
Maybe more information is needed. Just like the original poster I use the unix version of the app. And for me at least, it happened randomly one day, it just stopped displaying the globe. It doesn't matter which data type I use, nothing appears. Also I did no changes to any of the settings before it happened.
If there is a way to get a log of errors I am happy to provide it.
Sometimes a system update can cause this.
Can you attach the log file, please? You can find it by selecting from the menu Help / Show Log Directory. Make sure to reproduce the error first and then attach the messages.log file.
As a workaround you could use the flat earth.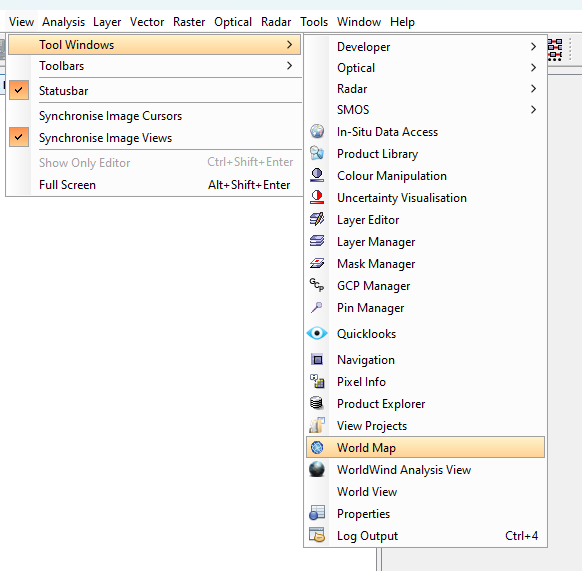 Hi,
yes, thank you, that is exactly what I have been using. Here is the log file:
messages.log (77.8 KB)
Hopefully it helps!
Unfortunately, the log does not reveal any error.
Have you tried already to reinstall snap? Sometimes this can fix things.